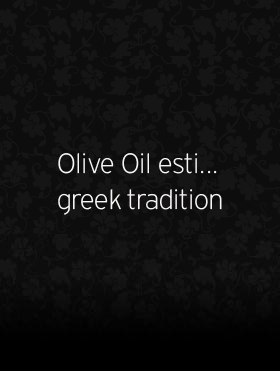 Koroneiki Variety
The Koroneiki variety was named after the historic town of Koroni, in the Messinia region of the Peloponnese.
Its fruit ripens between November and December and produces an excellent quality olive oil.
The Koroneiki variety olive oil's organoleptic characteristics have ranked it in the extra virgins category with its special features:
exceptionally low acidity

a deep and bright green color, with a fruity, bittersweet taste

smooth feeling of various fruits with a predominant apple taste.