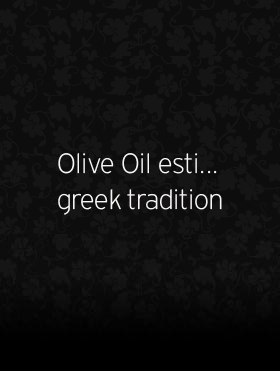 Our heritage
Olive growing, in Greece, started mostly on small family estates, where a particular relationship is built between the olive growers and the olives, with respect and care as predominant features. It is a loving relationship that bears precious fruits.
Thus begins the history of out company established by the Plemmenos brothers, in 1912, in Kalamata.
Its products: Primo, Alpha,Chrysso and Ladokambos.The exceptional Olive oil - Primo, Alpha, Chrysso and Ladokambos soon became world famous thanks to exports to most European countries, USA, Brazil, Australia, New Zealand.

In 1975 the company introduced an innovation to the Greek market by delivering its products door to door and soon became one of the leading olive oil companies in Greece.

In 2006, the company heavily invested in modernisation to fully meet ISO 22000:2005 & HACCP standards.

In 2009 our company was acquired by IFANTIS GROUP and renamed Greek Land Foods LTD.